UNDER THE SKIN
Under the Skin aims to engage people in the natural world. It's an interactive educational project that reveals the anatomy of animals, and highlights threats bringing these magnificent species closer to extinction.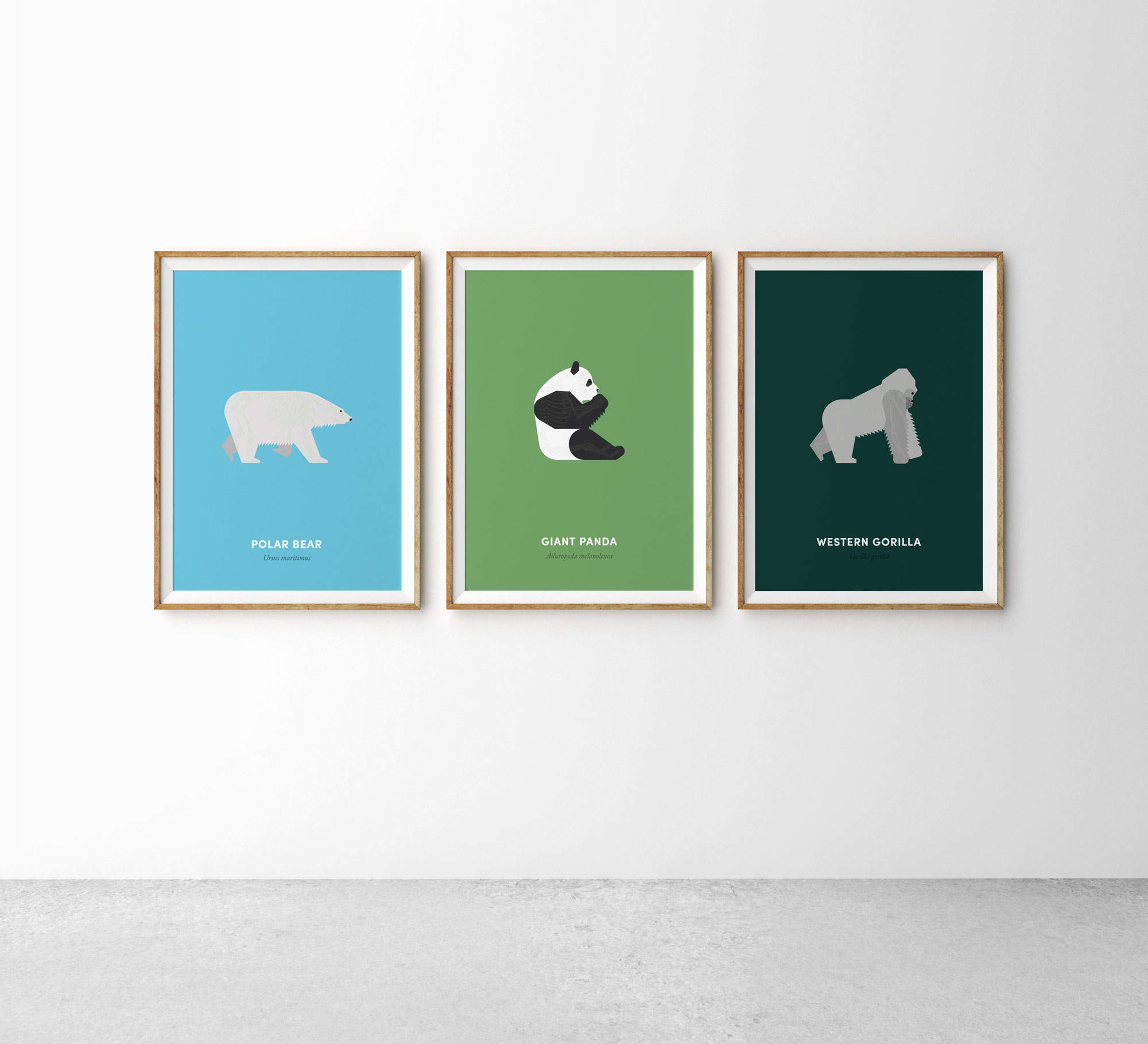 OVERVIEW
This project is an ongoing collaboration with my brother Ed Harrison who is a talented freelance designer and art director specialising in digital design, branding and illustration. Together we are creating a series of limited edition screen prints as a hand-crafted celebration of the diversity of species with a powerful underlying message. When the lights are turned out the skeleton is exposed, all that remains when a species falls into the darkness of extinction.
Today there is a great disconnect between the natural world and the digital and physical spaces we have built to live, learn, work and play. Our aim is to spark the fascination of the animal kingdom, bring to light some of the human effects on our planet's ecosystem, and raise money to donate to the selected charities.
PROCESS
The illustrations are digitally created by Ed Harrison, transferred onto a screen and hand printed by myself. Phosphorescent ink is used for the final layer, revealed as a glowing image under UV light.
The prints are available to purchase through our website, where 20% of the proceeds goes to specially selected charities dedicated to protecting each specific animal.
OUR MISSION
We will continue to develop our print series with the hope and belief that this project will be an ongoing celebration of the variety and diversity of these iconic and beautiful animals, rather than a catalogue of what we have destroyed.
TAKE ACTION
Follow the link to find out more about the projects that have been set up to support these animals, and please consider making a direct donation to any of these organisations to help increase the stability of their population and habitat.